Our founder, Luis Manta, first created Seoul Juice in his dorm room at Saint Louis University while playing for the varsity soccer team. He developed the idea his sophomore year after having a negative reaction to the artificial colors found in some of the most popular sports drinks. Luis tried to turn to natural alternatives, such as coconut water, but he found them all unpalatable. After countless hours of research, Luis came across the amazing benefits and delicious taste of the Korean Pear, and Seoul Juice was born.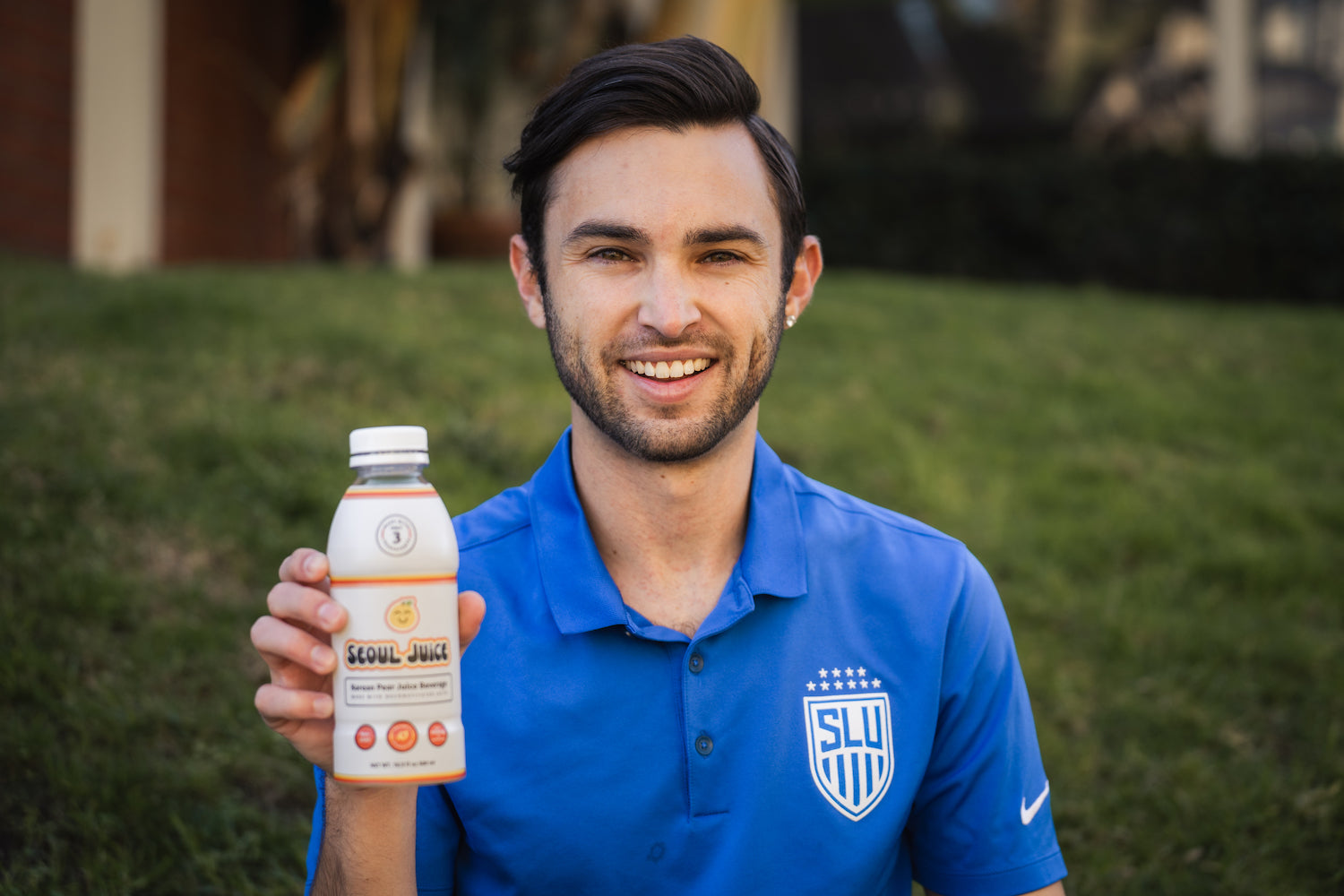 Trailblazers with NIL as former Division 1 basketball stars, the Cavinder twins trust Seoul Juice to keep them hydrated through their workouts.
Starting quarterback for the Washington DC pro football team, Sam relies on Seoul Juice to fuel him for all his games and workouts. He is also excited to honor his Korean heritage and join Seoul Juice as an equity partner.
Seattle and US Mens National Team forward Jordan Morris, drinks Seoul Juice to replenish his body. Jordan loves Seoul Juice because it doesn't raise his blood sugar as a type 1 diabetic and keeps him hydrated on the field.